reverse insulin resistance and Harmonize with hormones
As an expert blood sugar dietitian, I am here to help you nurture new healthy habits, beat your stress, and master mindful eating to reach all of your health goals.
Download my free heart healthy protein guide made just for you.
Includes non vegetarian, vegetarian and vegan choices.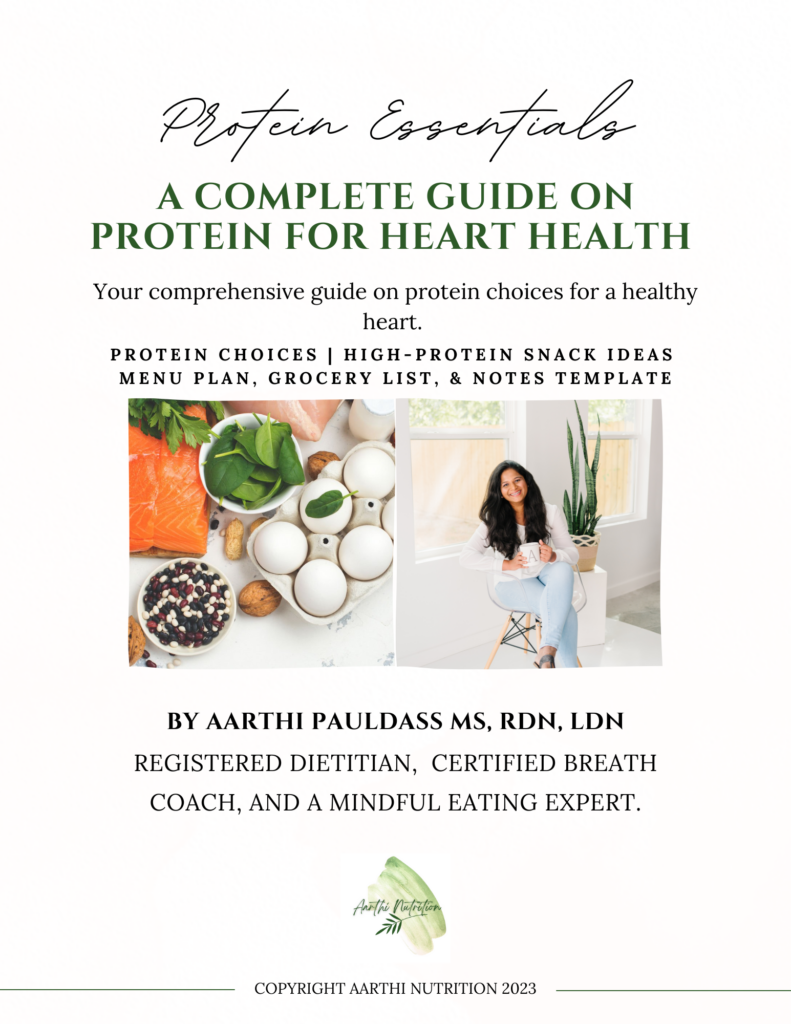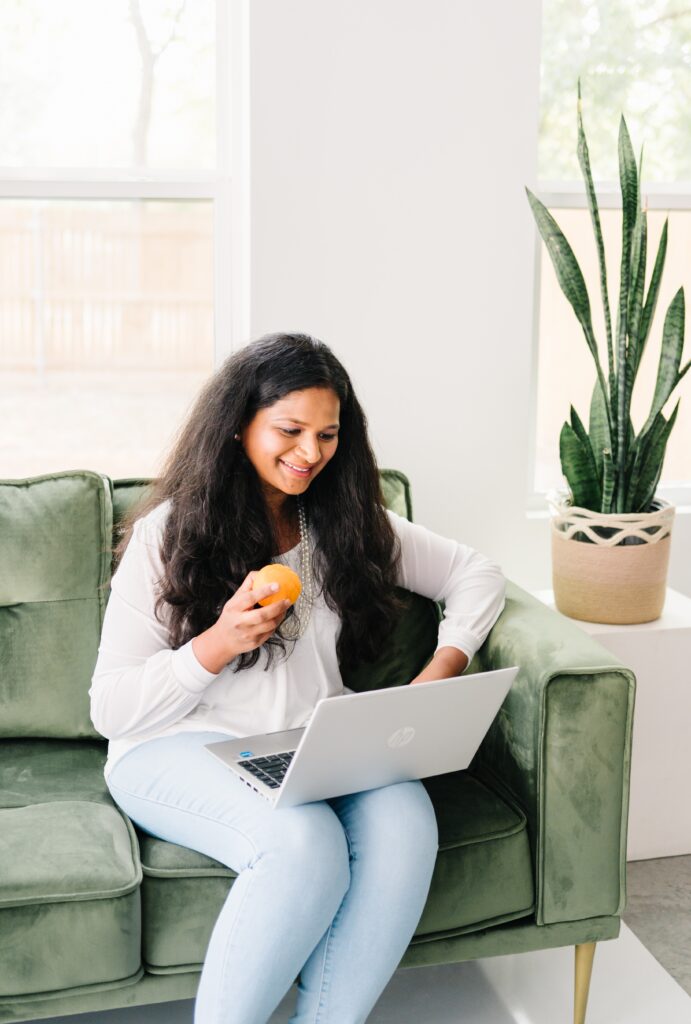 Does this sound like you?..
Have you tried various diets without success, resulting in low energy and feelings of giving up?
Do you want to lose weight and feel great without being on a strict diet?
Are you looking for methods to reverse insulin resistance or prevent it all together?
Are you afraid to eat your favorite foods? DO you feel guilty after eating your favorite foods?
Are you struggling with PCOS or other hormone related issues?
Are you concerned about diabetes and wish to avoid diabetes later on?
Are you newly diagnosed with type 2 diabetes and unsure how to manage your blood sugar?
Are you struggling with disordered eating?

I am here to help!
" As an experienced dietitian based out of Dallas, Texas, food enthusiast, certified breath coach, specialist in mindful eating, and a mom of three beautiful children, I am equipped to guide you toward excellent health and vitality. I help you reverse insulin resistance by fixing the root cause of your insulin resistance for both men and women" ​
A NEW APPROACH
TO HEALTH & LIFE
Join my Many happy clients.
I had a hormonal imbalance issue postpartum. When I approached Aarthi, she was able to bring an individualized, one-on-one lifestyle plan, I started seeing results. Not only have I been able to lose additional weight but I have developed lifestyle changes that will benefit me for the rest of my life. I found her to be extremely knowledgeable about nutrition. She portrayed a high level of professionalism.
I had the pleasure of working with Aarthi for a few months, and I can't thank her enough for transforming my relationship with food. Her guidance not only helped me conquer my cravings but also empowered me to cultivate healthier habits. With her support, I've found a new balance that's sustainable and enjoyable. Here's to a happier, healthier me, all thanks to her expertise and unwavering encouragement!
Aarthi helped me manage my blood sugar. She taught me all about carbohydrates and different food groups and how it impacts my blood sugars. She taught me how to count carbohydrates which helps me include my favorite foods and at the same time, I am able to manage my blood sugars effectively. She helped me understand diabetes is a lifestyle and it is easy to manage it.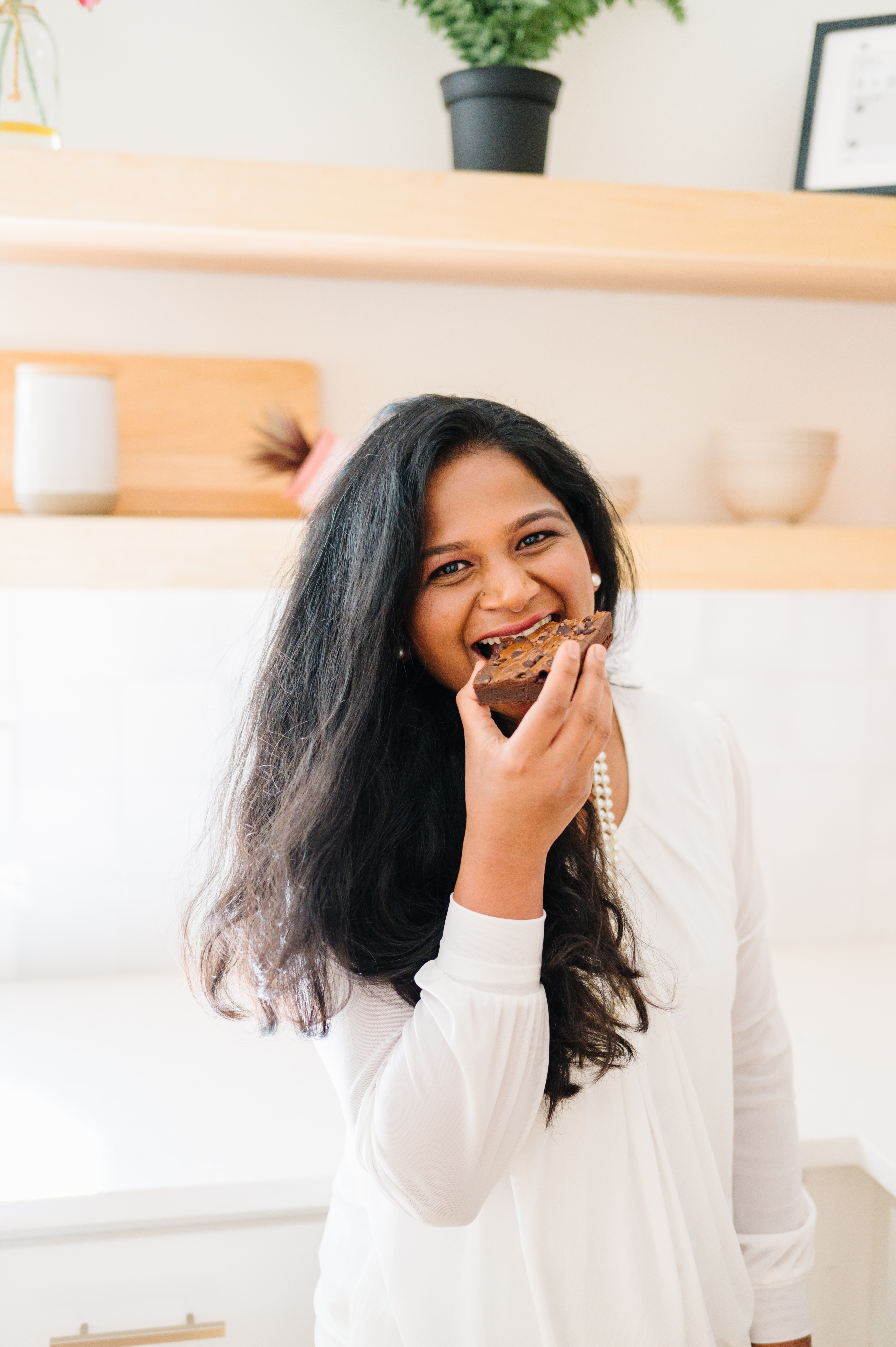 Benefits of working with me