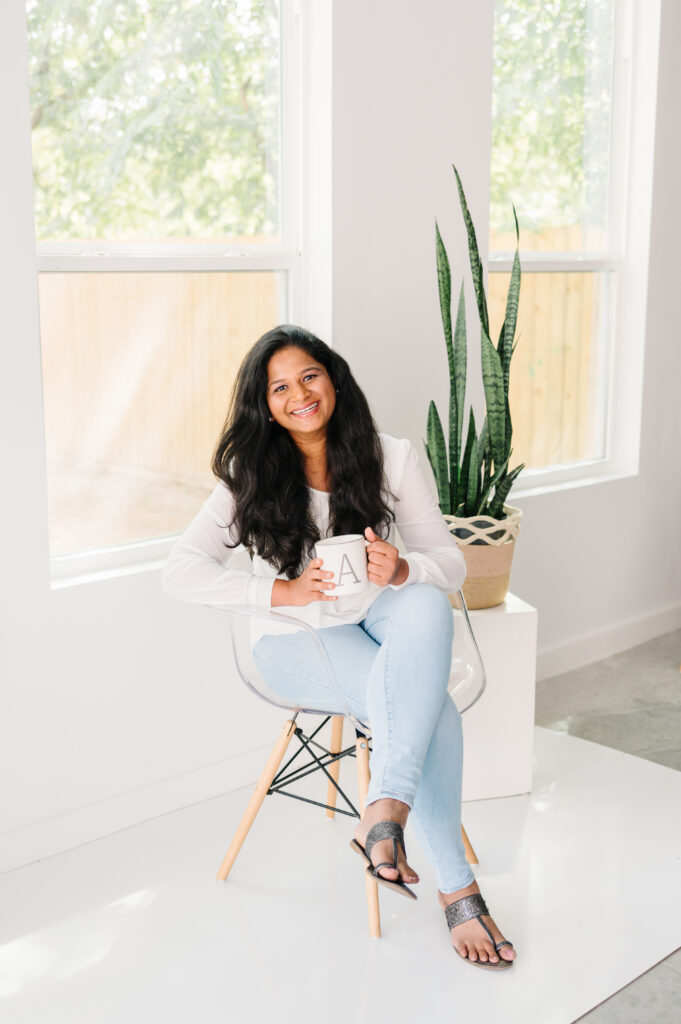 Aarthi Pauldass, MS, RDN, LD
Welcome! I'm glad you're here. My name is Aarthi, and I'm a registered dietitian nutritionist, certified dietitian nutrition coach, certified breath coach, and mindful eating expert. My family and I reside in McKinney in the Dallas area, where I pursue my passion for food and nutrition.

Ten years ago, I worked in IT and was diagnosed with high cholesterol. Although I believed that food was a form of medicine, I struggled to find reliable information amid the many myths circulating on the internet and social media. Determined to learn more, I left my IT job and studied nutrition, earning a master's degree in medical nutrition from Saint Louis University and completing a dietetic internship through Medical City, Dallas. I've since worked as an outpatient dietitian and have helped many individuals lose weight, and manage their diabetes, reverse high cholesterol, prediabetes, and a lot more.

My approach to health extends beyond weight loss because I believe that traditional dieting can lead to unhealthy habits, nutrient deficiencies, and unnecessary stress. Instead, I prioritize sustainable weight loss and incorporating mindful eating.

I founded Aarthi Nutrition to assist as many people as possible in living healthy lives and reducing their risk of heart disease by establishing a healthy relationship with food. I'm a strong advocate of "prevention is better than cure," and I'm here to provide nutrition knowledge to anyone who needs it.

If you have any specific needs or questions about my program, feel free to contact me using the link below. I look forward to working with you!